A global reach. An intimate partnership.
Pace. Transparency. Accountability.
These three words encapsulate our approach to talent solutions. As a highly specialised consultancy with a global reach, we deliver searches rapidly without compromising on quality.
Our approach means that we are fully transparent. Expect honest, authentic conversations with depth and vigour. Furthermore, our high levels of accountability in all areas make us commercially advantageous.
We are challengers, seeking a different way when it comes to talent acquisition or to making that next career move. Together, we can connect extraordinary talent to exceptional opportunities on a global scale.
Our mission is simple – to connect talented people with the most innovative companies across the globe. In order to do that, we challenge the way companies think about talent.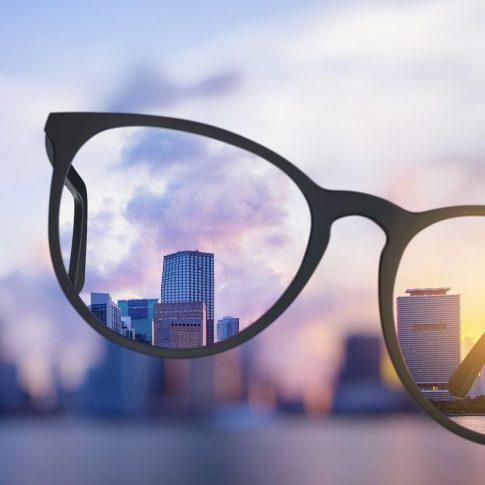 Whether you're looking to find executives or specialist technology talent, anywhere in the world, the highly knowledgeable team at NP Group will support and advise you throughout the entire process. Our inclusive partnership approach ensures transparency and accountability at every step.
Looking for an opportunity?
Want to find opportunities you won't see anywhere else? We frequently work exclusively with world-leading organisations and well-known brands seeking top talent at every level with the Technology industry. At the forefront of this process is you – we take the time to have open, honest and authentic conversations with you to ensure we fully understand what you are looking for. We know our markets and will help you to make informed decisions, working with you to secure your next career move.
Chief Executive Officer
Shehzad Tabassum
Shehzad has 18 years of experience in talent acquisition within the Technology sector. Previous to his role as CEO of NP Group he was Managing Director for Europe within a £150m recruitment business. He has opened and managed several offices in the UK, Germany, France, Spain, Italy, Czech Republic, Russia, Turkey and Switzerland.
As CEO of NP Group, Shehzad is responsible for the strategy, growth and international expansion of the group.
Chief Financial Officer
Dominic Arnolda
Dominic joined NP Group in January 2014 as Finance Director. He spent his formative years at Microgen Plc, an IT solutions provider, whilst training for and attaining his Chartered Accountant status. In July 2008 he moved to Kenexa Inc. to take on the EMEA Financial Controller role for the RPO and executive search divisions where he stayed for 2 years. Previous to NP Group, Dominic was UK & Ireland Financial Controller at Harvey Nash Plc. During his time there he gained much experience in the running of medium to large publicly backed finance departments and the requirements and processes they entail.
HR Director
Marie Greiss
Marie joined NP Group in April 2014 working for the RPO practice in a recruitment and operational position. Prior to joining, Marie was working as an internal recruiter for the IT services subsidiary of Orange Business Services in France, where she acquired knowledge of the sector and experience in Human Resources.
Marie is responsible for all areas within the Operations and HR function, supporting the leadership team on business compliance and employee management and engagement.
Since NP Group launched SMART HR, its HR as a service offering, Marie also uses her experience and expertise to support other businesses with their HR projects and challenges.
Managing Director, Executive Search
Mark Sparrow
A board level executive, Mark has led major recruitment businesses through periods of exceptional growth in both Europe and Asia Pacific, across a multitude of disciplines including Technology, Change Management, Supply Chain & Procurement, and Banking & Finance. This exposure has given him a uniquely global perspective on the talent challenges facing fast-growing enterprises.
Having operated in the industry for over 20 years, including 10 years in Singapore, Mark is responsible for driving the NP Group Executive Search offering globally. A respected search professional, Mark has often been quoted as a thought leader in the media and has appeared regularly on business-related broadcasts including CNN, CNBC, BBC, CNA and Bloomberg.
Managing Director, Technology Recruitment
Mark Alborough
Mark has been in the industry for over 25 years and currently heads up the Account Management team within NP Group. Along with his in-depth knowledge of the global Infrastructure, Networking & Cloud recruitment sector, he also heads up the delivery of NP Group's cloud & infrastructure professional services offering. These services give IT Managed Service/Professional and Service/IT Vendors access to a pool of technical resources to help deliver client assignments. He has worked with hundreds of organisations, from start-up SMEs, to global companies, to help build out high calibre resource programmes to deliver against companies' strategic planning and demand.
IT jobs Mark typically recruits for
Network Engineer, Cloud Solutions Architect, Security Engineer, Infrastructure Project Manager, Engineer, Technical Security, Pre-Sales Engineer, Architect, Cisco, Arista, VMWare, Juniper, Project Engineer, Python Developer, Product Director, Supply Chain Analytics, Software Engineering, Product Manager, Deep Learning Scientist, Front-end Developer, Product Marketing Manager.
Managing Director, RPO
Jon Axcell
Jon is a recruitment leader with experience of working in-house for both buy and sell side financial clients via RPO, as Head of Resourcing at a challenger bank, and through 3 years as a billing manager running a successful front office agency recruitment team. Prior to recruiting, Jon worked in Finance and has 12 years of buy side FS experience working for blue chip Asset Managers in sales, operations and relationship management roles developing major global accounts across multiple financial sectors.
"NP Group has brought much needed focus, support and commitment to HRE's candidate attraction and engagement process. The NP Group team were swift to act and have been instrumental in us being able to achieve our goals, not just in Doncaster but countrywide."
Head of Resourcing, Hitachi Rail Europe
"We have worked with NP Group for a number of years for specialist information security recruitment needs on a global basis. NCC Group have utilised a number of innovative recruitment solutions including retained Executive Search, Technology Recruitment campaign days and Technology Professional Services contractor solutions for specialist niche skills. NP Group has always provided a highly focused professional service and an excellent level of understanding of our professional requirements in an extremely candidate driven market."
"With a challenging IT modernisation programme a global manufacturing organisation required a world-class solution. From initial engagement with NP Group through to delivery NP Group's digital & transformation consultants were committed to forming the most experiences teams to help the organisation successfully move form a legacy technology platform and infrastructure to a new hybrid cloud solutions."
Digital & Transformation Director, Rolls Royce
"We have worked with NP Group for a number of years for specialist information security recruitment needs on a global basis. NCC Group have utilised a number of innovative recruitment solutions including retained Executive Search, Technology Recruitment campaign days and Technology Professional Services contractor solutions for specialist niche skills. NP Group has always provided a highly focused professional service and an excellent level of understanding of our professional requirements in an extremely candidate driven market."