Appointing Exceptional Cyber Security Candidates in a Challenging Environment.

NCC Group, an information security consultancy business, required a talent acquisition partner to secure the very best of the best in information security talent.
By combining three of our service offerings, NCC Group has scalable access to world-class talent from board level down ensuring talent is secured at pace, efficiently and seamlessly.
Through our unique blended services, we achieved the following:
Cyber security professionals hired
Leadership positions appointed
Geography: UK, Europe, North America and Australia
Solution: Technology Recruitment: Cyber Security, Technology Professional Services & Executive Search
Client: NCC Group
Talent Secured: Information Security specialists including PCI QSA's, CHECK Penetration Testers and Senior Security Sales Consultants.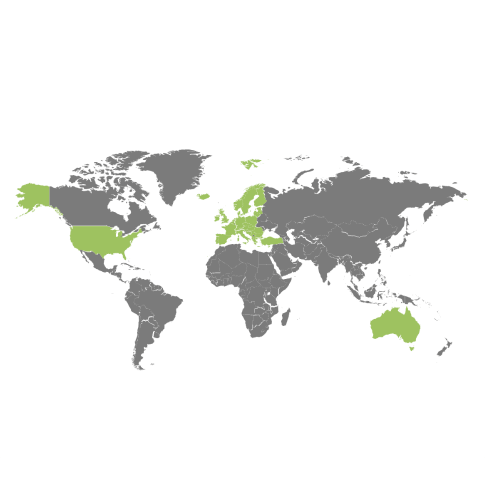 We have worked with Np Group for a number of years for specialist information security recruitment needs on a global basis. NCC Group have utilised a number of innovative recruitment solutions including retained Executive Search, Technology Recruitment campaign days and Technology Professional Services contractor solutions for specialist niche skills. Np Group has always provided a highly focused professional service and an excellent level of understanding of our professional requirements in an extremely candidate driven market. Director, NCC Group
The Challenge

NCC Group is a global leading information security consultancy business with over 2,000 employees. As cyber security becomes a board-level priority, they have seen an increased reliance on their services from over 15,000 clients worldwide. With industry accreditations from bodies ranging from the UK government CESG CHECK scheme to the PCI Security standards council, acquiring information security talent of the highest level remained a key priority for NCC Group.

Cyber security is a notoriously candidate-driven market, meaning finding the best-of-the best can be difficult. In a world where passive candidates reign, NCC Group needed a clear and targeted Employee Value Proposition (EVP) to secure exceptional talent in this challenging environment.

The Solution

NCC Group has worked with NP Group for a number of years to refine and position their EVP to the passive candidate-driven cyber security market.

By utilising our cyber security expertise within our technology recruitment practice, our consultants identified and attracted industry recognised certified cyber security professionals globally.

We've also deployed our technology professional services model, building a pool of cyber security Associate's NCC Group are able to draw on as and when they need flexible contractors to supplement skills to ensure they meet the needs of their clients.

When NCC Group needed to appoint a Chief Information Security Officer (CISO) and other Director level roles, our executive search practice took the lead.

Over the years we've held a number of intensive interview campaign days and continue to successfully work alongside NCC Group to attract the very best cyber security talent around the world. By combining three of our service offerings, NCC Group has had scalable access to world-class talent from board level down, allowing NCC Group to secure the talent required efficiently and seamlessly.

The Results

Through our unique blended services, we achieved the following:

Over 200 cyber security professionals hired globally
Roles included Senior GRC Security Consultants, PCI QSA's, CHECK Penetration Testers and Senior IT Security Sales Consultants

Significant reduction in the average time to hire
Chief Information Security Officer (CISO) appointed
Managing Director, Technology Recruitment
Mark has been in the industry for over 25 years and currently heads up the Account Management team within NP Group. Along with his in-depth knowledge of the global Infrastructure, Networking & Cloud recruitment sector, he also heads up the delivery of NP Group's cloud & infrastructure professional services offering which gives IT Managed Service/Professional Service/IT Vendors access to a pool of technical resource to help deliver client assignments. He has worked with hundreds of organisations from start-up SME to Global companies to help build out high calibre resource programmes to help deliver against companies strategic planning and demand.