Transforming the way you acquire talent

Evolving technology recruitment with specialist consultants who have in-depth understanding and deep networks.

Reinventing traditional executive search to deliver high-impact talent quickly.

Recruitment Process Outsourcing (RPO)
Providing flexible RPO with specialist industry expertise and innovative cost models.

Technology Professional Services
Providing tailored solutions for each and every client with a proven, scalable methodology.
Your talent acquisition partner
Our agile, global model means we can source talent wherever our clients need us to. Our specialist consultants are strategically placed to deliver the best results no matter what the location or the brief. This ensures a consistent approach when embarking on a new talent acquisition journey.
We're proud to work with leading organisations and brands around the world, to push the boundaries of traditional talent solutions. Whatever your needs, we can offer a flexible approach with cadence and transparency.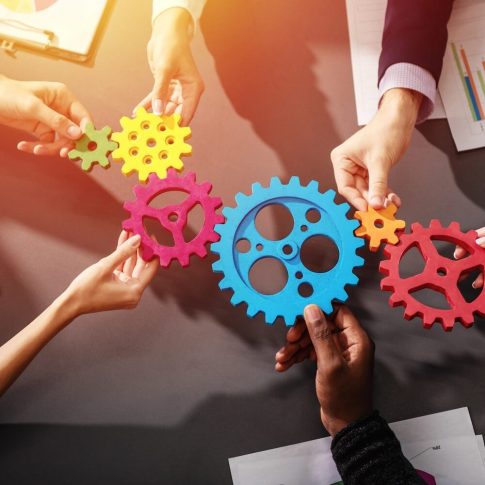 Since launch, we have cultivated an unrivalled depth of expertise across the global technology eco-system. Our consultants are experts in their individual areas, with extensive market insight and can perform highly targeted searches, delivering the talent you need at pace.
Whether you're accelerating organisational growth, adding to or developing your functional areas, or expanding into new markets and territories, our talent solutions will provide the high-impact talent you need. We can guarantee speed, agility, transparency and accountability in all areas.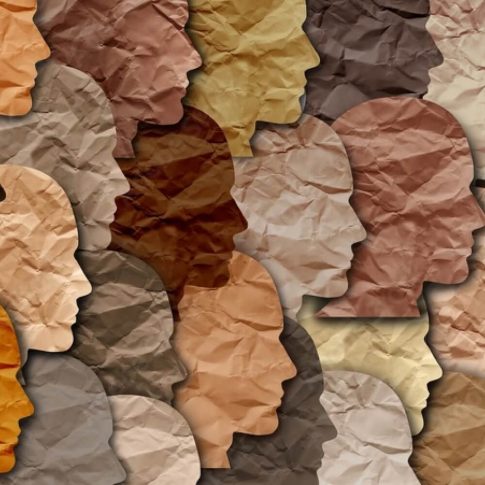 At NP Group we understand the vital importance of creating diverse teams of talent. Not only is it the right thing to do, it makes business sense. A diverse workforce and leadership team has been proven in countless studies to improve productivity, heighten innovation, and increase revenue and profit. Diverse minds lead to diverse thoughts, which spark creative solutions. We are committed to a diverse recruitment process and follow best practice when it comes to D&I, ensuring that we deliver exceptional talent, regardless of background.
Chief Executive Officer
Shehzad Tabassum
Shehzad has 18 years of experience in talent acquisition within the Technology sector. Previous to his role as CEO of NP Group he was Managing Director for Europe within a £150m recruitment business. He has opened and managed several offices in the UK, Germany, France, Spain, Italy, Czech Republic, Russia, Turkey and Switzerland.
As CEO of NP Group, Shehzad is responsible for the strategy, growth and international expansion of the group.
Chief Financial Officer
Dominic Arnolda
Dominic joined NP Group in January 2014 as Finance Director. He spent his formative years at Microgen Plc, an IT solutions provider, whilst training for and attaining his Chartered Accountant status. In July 2008 he moved to Kenexa Inc. to take on the EMEA Financial Controller role for the RPO and executive search divisions where he stayed for 2 years. Previous to NP Group, Dominic was UK & Ireland Financial Controller at Harvey Nash Plc. During his time there he gained much experience in the running of medium to large publicly backed finance departments and the requirements and processes they entail.
HR Director
Marie Greiss
Marie joined NP Group in April 2014 working for the RPO practice in a recruitment and operational position. Prior to joining, Marie was working as an internal recruiter for the IT services subsidiary of Orange Business Services in France, where she acquired knowledge of the sector and experience in Human Resources.
Marie is responsible for all areas within the Operations and HR function, supporting the leadership team on business compliance and employee management and engagement.
Since NP Group launched SMART HR, its HR as a service offering, Marie also uses her experience and expertise to support other businesses with their HR projects and challenges.
Managing Director, Executive Search
Mark Sparrow
A board level executive, Mark has led major recruitment businesses through periods of exceptional growth in both Europe and Asia Pacific, across a multitude of disciplines including Technology, Change Management, Supply Chain & Procurement, and Banking & Finance. This exposure has given him a uniquely global perspective on the talent challenges facing fast-growing enterprises.
Having operated in the industry for over 20 years, including 10 years in Singapore, Mark is responsible for driving the NP Group Executive Search offering globally. A respected search professional, Mark has often been quoted as a thought leader in the media and has appeared regularly on business-related broadcasts including CNN, CNBC, BBC, CNA and Bloomberg.
Managing Director, Technology Recruitment
Mark Alborough
Mark has been in the industry for over 25 years and currently heads up the Account Management team within NP Group. Along with his in-depth knowledge of the global Infrastructure, Networking & Cloud recruitment sector, he also heads up the delivery of NP Group's cloud & infrastructure professional services offering. These services give IT Managed Service/Professional and Service/IT Vendors access to a pool of technical resources to help deliver client assignments. He has worked with hundreds of organisations, from start-up SMEs, to global companies, to help build out high calibre resource programmes to deliver against companies' strategic planning and demand.
IT jobs Mark typically recruits for
Network Engineer, Cloud Solutions Architect, Security Engineer, Infrastructure Project Manager, Engineer, Technical Security, Pre-Sales Engineer, Architect, Cisco, Arista, VMWare, Juniper, Project Engineer, Python Developer, Product Director, Supply Chain Analytics, Software Engineering, Product Manager, Deep Learning Scientist, Front-end Developer, Product Marketing Manager.
Managing Director, RPO
Jon Axcell
Jon is a recruitment leader with experience of working in-house for both buy and sell side financial clients via RPO, as Head of Resourcing at a challenger bank, and through 3 years as a billing manager running a successful front office agency recruitment team. Prior to recruiting, Jon worked in Finance and has 12 years of buy side FS experience working for blue chip Asset Managers in sales, operations and relationship management roles developing major global accounts across multiple financial sectors.
"NP Groups Recruitment Process Outsourcing service has been instrumental in the development and expansion of our APAC business. They have provided a full RPO solution based in-house within our Singapore, China and Australia operations. Designing, implementing and managing a full engagement process across our hiring community has resulted in greater than expected time efficiencies as well as significant cost efficiencies."
Global Talent Acquisition Director, Citrix
"Following the acquisition of Finastra, NP Group helped us design and support our global talent acquisition strategy aligned to our new vision and values. Under Chris Cooke's direction, NP Group successfully conducted three business critical board appointments and structured a long-term partnership framework to enable global leadership appointments across our Sales, Product, Service and Engineering operations, helping to transform the capability of Finastra to innovate and deliver market leading software and services in the financial sector."
Global Human Resources Director, Finastra
"From the moment a telecommunications organisation partnered with NP Group exceptional business transformation talent was acquired. Recruiting in challenging locations had its difficulties, but NP Group's global networks proved exceptional. They helped the organisation achieve business transformation plans by successfully making 22 placements over 6 months."
Digital & Transformation Director, Digicel
"Following the acquisition of Finastra, NP Group helped us design and support our global talent acquisition strategy aligned to our new vision and values. Under Chris Cooke's direction, NP Group successfully conducted three business critical board appointments and structured a long-term partnership framework to enable global leadership appointments across our Sales, Product, Service and Engineering operations, helping to transform the capability of Finastra to innovate and deliver market leading software and services in the financial sector."
Global Human Resources Director, Finastra