Tailored services in niche Technology areas
The rapid acceleration of digital technologies has led to an incredible expansion in the Technology recruitment sector. In order to consistently acquire top tier talent and stay one step ahead in an increasingly competitive market, we offer tailored services in niche technology areas. This has allowed our consultants to be true technology specialists, providing clients with the deep knowledge and market insights needed to build digital teams and plan for the future.
We specialise in 6 niche areas – Artificial Intelligence & Machine Learning; Big Data & Analytics; Cloud, Infrastructure & Networking; Cyber Security; Digital & Transformation; and Software Engineering & Development. Our dedicated consultants are fully immersed in these communities, giving them knowledge of the markets, the talent, and what is needed to construct technology teams that will serve your business now and into the future.
Many organisations are realising that Artificial Intelligence (AI) and Machine Learning technologies are becoming an essential component of their digital evolution. Because of this, access to top talent in this area is limited. Our dedicated AI & Machine Learning consultants have a deep knowledge of the sector and take time to understand your business and its needs in order to source the highly skilled, highly in demand professionals and deliver them to you rapidly.
In order to gain a competitive advantage and drive rapid growth, organisations around the globe and across a wide range of industries are looking to increase their ability to interpret and use big data. We've built a global capability to help organisations acquire at pace the individual skills needed for a world-class Big Data & Analytics team.
Cloud technology has become an essential component of the infrastructure of any organisation, from start-ups, to SMEs, to global enterprises. As such, demand for highly skilled professionals in Cloud, Infrastructure and Networking has grown at an exponential rate. Our team of dedicated specialist consultants can not only secure the talent you need but provide immediate access to niche skillsets through our rapid delivery methods.
As technology grows and develops, so does the danger of cyber crime. In response, the need for world-class cyber security professionals has increased dramatically. From leadership, to security architecture, vulnerability testing to sales roles, we understand the security landscape is broad and your talent needs are unique to you. We work with our clients to fully understand their objectives, requirements and Employee Value Proposition (EVP), ensuring that we deliver the high impact talent their organisation needs.
Mergers and acquisitions, business model changes, and the onboarding of regulatory and digital technologies are all triggers for transformation. We know that successful business transformation, whatever the driver, requires the right team in place at the right time. Agility, market insights and deep knowledge of your organisation is key when it comes to Digital & Transformation talent acquisition. Our specialist consultants deliver just that.
From contract to permanent positions, every hire is essential when it comes to Digital & Transformation. We understand that every project has different requirements, which is why we work with each and every client to get to grips with their business and programme objectives, key milestones and their Employee Value Proposition (EVP) to help us quickly get to the heart of what they need.
Software development continues to evolve at breakneck speed and the role of the software engineer has had to evolve and adapt with it. Organisations need highly skilled software engineers to drive product development and innovation, finding innovative ways to merge new technology with user experiences and business processes. Demand for software engineers that can offer all this has risen exponentially, which is why a new method of talent acquisition is needed. Our specialist consultants are experts at finding high impact talent at pace, working closely with you to deliver the Technology teams your business needs.
Dedicated Technology Recruitment Teams

In the highly competitive Technology recruitment sector, it's not enough to be just a recruiter. We're an authority in specialist Technology areas and our consultants are trusted talent acquisition advisors. Dedicated to their niche areas, they have gained unrivalled market knowledge and are thought leaders in their sectors. Whether it's insight into salary trends or skills shortages, knowledge on common hiring challenges or how to attract passive candidates into an organisation, we deliver more.

Permanent Recruitment

We recognise the old talent acquisition strategies often don't work in the specialist areas we operate in. Through our deep networks, data-mining technology and constant monitoring of the efficiency of tactics we provide unrestricted access to qualified, skilled candidates, at pace.

We also provide intelligent market insight and talent mapping which is key to accelerating our clients' recruitment success. We're experts in analysing the competitive market across multiple geographies to deliver you the high-impact talent you need. We'll look at the entire landscape, from competitor organisational charts, to salary benchmarks, to candidate package expectations. As a trusted partner, we'll advise you throughout the process, share with you our findings and make recommendations based on the information gathered.

Contract Recruitment

We understand the time pressure you face when hiring contractors so we're evolving contract recruitment to suit your needs. We have accelerated the pace of the entire talent attraction and acquisition process, from nurturing a pool of loyal contractors, to digitising elements. By doing this we provide our clients with unrestricted access to a flexible source of qualified, skilled contractors who are immediately available. It doesn't end there. We stay with you post-onboarding, providing support to the contractors you hire and facilitating extensions. This is how we maintain an industry-leading offer to acceptance rate of 99.2%.

Our Approach

The ability to adapt and be agile is key in the fast-moving Technology talent acquisition sector. If our clients need talent in a new niche, we're there with them, learning the intricacies of the technology, building deep candidate networks and expanding our market insight.

Traditional talent acquisition strategies don't cut it in a market that is constantly changing and evolving, which is why our process evolves alongside it. From using data-mining technology to map the talent market in a specific technology or geography to speed up the shortlisting process, to using matching algorithms to ensure the perfect client-candidate fit, to dedicated consultants who scour the talent landscape on your behalf, we work differently. Our dedication, deep networks, specialism and advanced techniques enable us to rapidly deliver top Technology talent to your business.
Rapid Technology Recruitment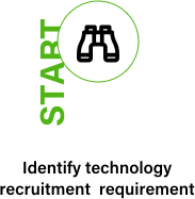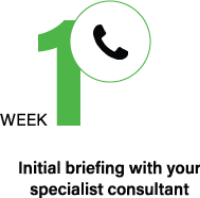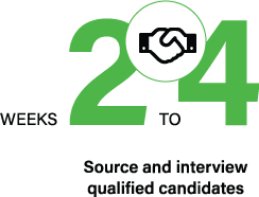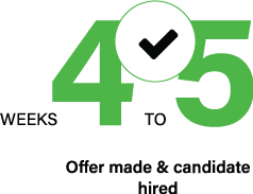 Interview to placement ratio
Candidate and hiring manage satisfaction
Hours between offer and acceptance
"Babylon Health recognised AI and machine learning is a challenging niche to hire in. They turned to NP Group over 2 years ago to secure high-impact talent, and were impressed with a consistent offer acceptance rate of 80%, far higher than the industry average."
"We have worked with NP Group for a number of years for specialist information security recruitment needs on a global basis. NCC Group have utilised a number of innovative recruitment solutions including retained Executive Search, Technology Recruitment campaign days and Technology Professional Services contractor solutions for specialist niche skills. NP Group has always provided a highly focused professional service and an excellent level of understanding of our professional requirements in an extremely candidate driven market."
"From the moment a telecommunications organisation partnered with NP Group exceptional business transformation talent was acquired. Recruiting in challenging locations had its difficulties, but NP Group's global networks proved exceptional. They helped the organisation achieve business transformation plans by successfully making 22 placements over 6 months."
"We have worked with NP Group for a number of years for specialist information security recruitment needs on a global basis. NCC Group have utilised a number of innovative recruitment solutions including retained Executive Search, Technology Recruitment campaign days and Technology Professional Services contractor solutions for specialist niche skills. NP Group has always provided a highly focused professional service and an excellent level of understanding of our professional requirements in an extremely candidate driven market."
Technology Recruitment Team
Managing Director, Technology Recruitment
Mark Alborough
Mark has been in the industry for over 25 years and currently heads up the Account Management team within NP Group. Along with his in-depth knowledge of the global Infrastructure, Networking & Cloud recruitment sector, he also heads up the delivery of NP Group's cloud & infrastructure professional services offering. These services give IT Managed Service/Professional and Service/IT Vendors access to a pool of technical resources to help deliver client assignments. He has worked with hundreds of organisations, from start-up SMEs, to global companies, to help build out high calibre resource programmes to deliver against companies' strategic planning and demand.
IT jobs Mark typically recruits for
Network Engineer, Cloud Solutions Architect, Security Engineer, Infrastructure Project Manager, Engineer, Technical Security, Pre-Sales Engineer, Architect, Cisco, Arista, VMWare, Juniper, Project Engineer, Python Developer, Product Director, Supply Chain Analytics, Software Engineering, Product Manager, Deep Learning Scientist, Front-end Developer, Product Marketing Manager.
Director, Software Engineering
Sanjay Naik
Sanjay is an experienced recruitment professional working with a multitude of clients. He spends time getting to know his clients and candidates before making any recommendations and works alongside Peter Reed to identify high-impact candidates for his portfolio of clients.
IT jobs Sanjay typically recruits for
Senior Developer, Front End Developer, PHP Developer, ESB Developer, Python Developer, Full Stack Developer, Software Developer, Quant Developer, UI Developer, Consultant Developer.
Account Manager
Hannah Boyle
Hannah manages large accounts across a wide range of Technology recruitment globally, mainly covering contract. Specialising in Cyber Security, Networking & Infrastructure, Hannah also covers areas such as Digital, Software Engineering / Development and Product Management.
Hannah's clients range from Management Consulting & Systems Integrators, Big 4 Consultancy and Advisory firms, Enterprise Technology, Strategy, global blue chip businesses and fast-growing start-ups.
Practice Director, Cloud & Infrastructure
Ed Arkin
Ed is a seasoned recruitment consultant with over 17 years of experience providing permanent and contract resources in the UK and internationally. Ed focuses on delivering into and developing NP Group's Application Development, DevOps, and Cloud & Infrastructure client base. This involves client/candidate relationship management, vendor management, contract negotiation and contributing to the overall growth of the group's contractor base.
IT jobs Ed typically recruits for
Software Developer, FlexPod Consultant, Business Intelligence Manager, Desktop Support, Business Analyst, Infrastructure Manager, Integration Consultant, PHP Developer, Change Manager, Scrum Master, Service Now Administrator, Programme Manager, Project coordinator, Deployment Engineer.
Contract Practice Director
Tim Yeoman
Tim has 15 years of experience in Technology contract talent acquisition, working with world-leading teams across multiple vertical markets and countries. He also has 5 years as a Technical Infrastructure Contractor prior to joining the recruitment industry, bringing a unique 'both sides of the coin' perspective to the business.
Tim has been brought in to head up our UK and European contracts division with a focus around Infrastructure, Cloud DevOps, and Software Engineering.
Recruitment Consultant
Sultan Kuti
Sultan has been covering the Freelance Tech market for 3 years, specifically Software Development within the BeNeLux region, having assisted both consultancy and end clients in delivering high and low value projects.
Lead Consultant Benelux - Cloud, DevOps & Infrastructure
Ryan Page
Ryan is an experienced contract recruitment specialist within the EU Cloud, DevOps and Infrastructure space. With over 2.5 years of experience delivering cloud and DevOps specialists in Ireland, the Netherlands, Belgium and Luxembourg, Ryan has gained a significant understanding of the Cloud industry, working directly with global AWS, Azure and GCP partners.
IT roles Ryan typically recruits for:
Cloud Engineer, Cloud Architect and Cloud Manager. DevOps Engineer, DevOps Architect and DevOps Manager. Infrastructure Engineer, Infrastructure Architect and Infrastructure Manager.