Gender Gap Overview 2021
London & Ireland
The information gathered examines:
The current London and Ireland estimated Gender Gap of Software Engineer professionals within the Information Technology and Services industry.
Other ten top industries across all functions and their Gender Gap.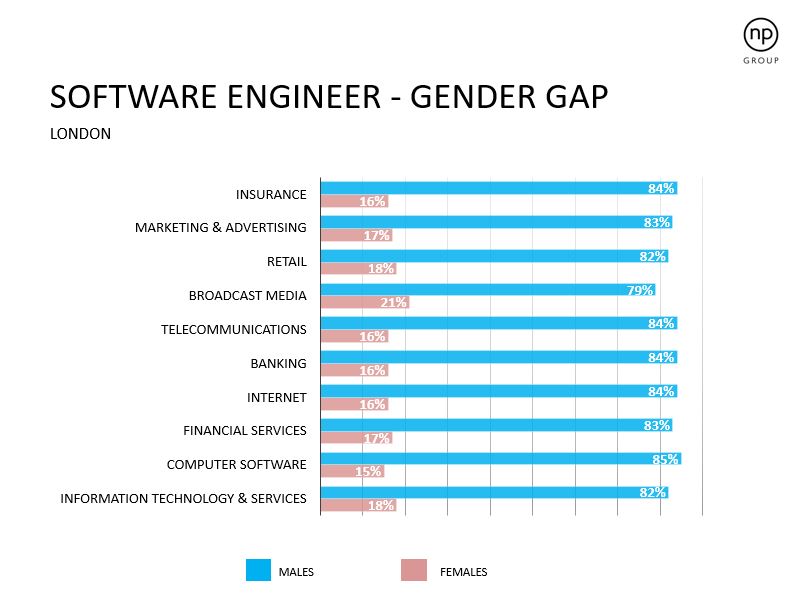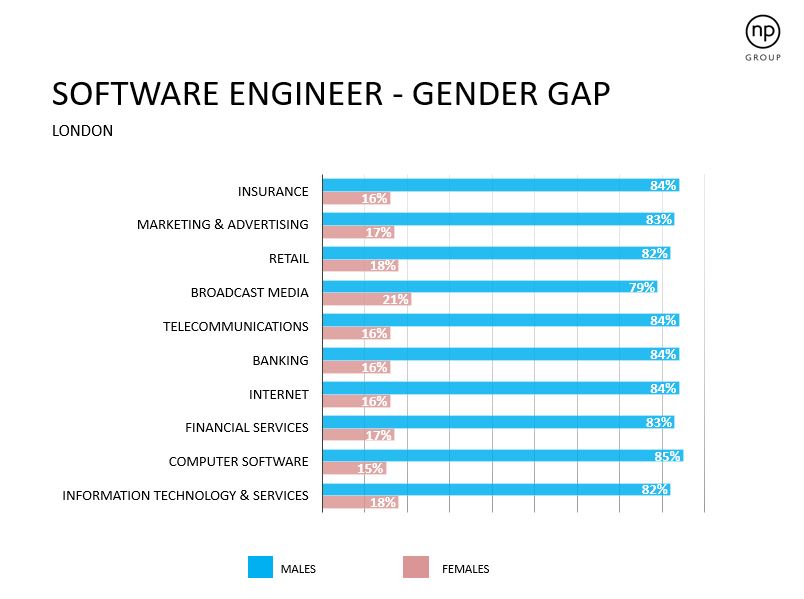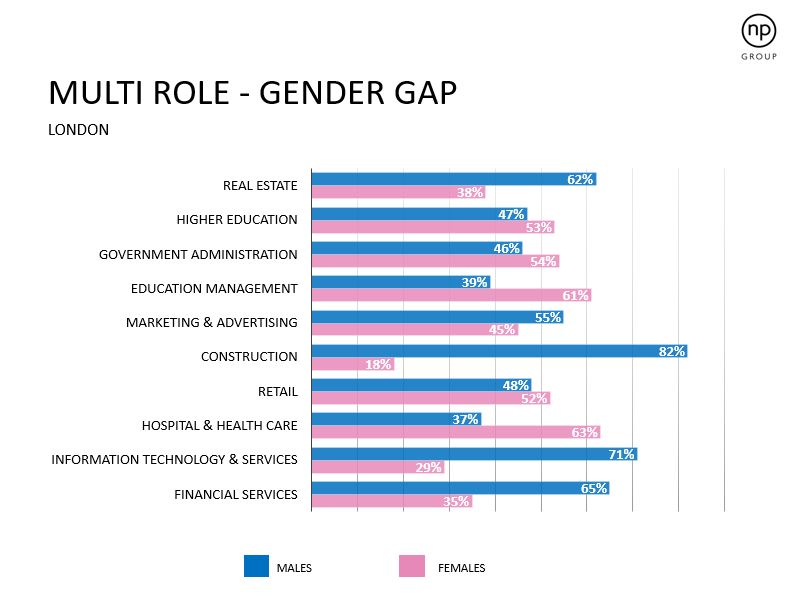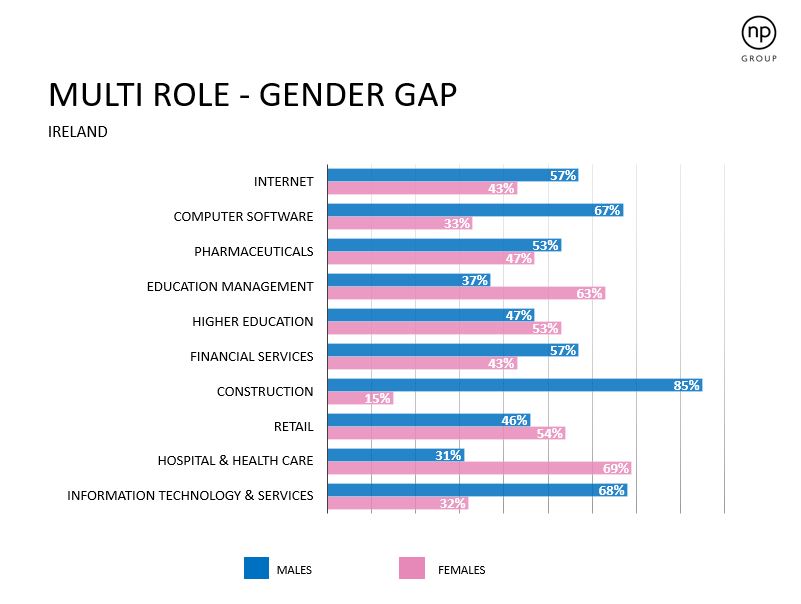 Key Findings:
The Broadcast Media industry has the highest rate of Female Software Engineer specialists with 21%. In Ireland, it's the Hospital and Healthcare sector with 20%.
The Computer Software industry has the least amount of Female Software Engineer experts with only 15% in London. In Ireland, it's the Computer & Network Security industry with only 11%.
When looking at the overall rankings across all of the functionalities, the Construction industry has the largest gap between genders with mainly men working in the industry, 82% in London and 85% in Ireland.
The Information Technology & Services industry has only 2 in 10 females working as Software Engineers in London and Ireland.