Agile talent solutions through FASTBench
With pressure to optimise resources and reduce costs, it becomes almost impossible to have all of the human resources you require all of the time. When an increase in demand for your services means you require the rapid deployment of additional talent, you need a trusted partner that you can rely on to provide expertise while complementing your existing team.
Whether you're going through a transformation, a migration, or embarking on a new project, NP Group's Technology Professional Services FASTBench methodology will ensure that you have the right resources at the right time. Blending pre-formed consulting teams with pre-defined deliverables provides a balance that produces outcomes to projects faster and more cost effectively than other professional services firms.
What is FASTBench?
FASTBench's proven, scalable methodology provides tailored solutions for organisations needing rapid access to additional resources, whatever the reason.
We deliver:
A pool of pre-qualified and proven resources
On-demand, specialist skills providing a solution to a skills gap
The ability to extend the capability of the service provider or vendor
A rapid solution that allows our clients to meet the demands of business
A way to eliminate the need for employment costs

Cloud, Infrastructure and Networking
(includes Project Data Centre Resource)

Digital & Transformation
(Project PMO and Programme Management)

Bespoke Niche Technology Project Teams
Dedicated Technology Professional Services Teams

Our specialist professional services consultants are on hand to assist when faced with organisational and business challenges that require the rapid deployment of additional resources. From transformation programme leadership, to infrastructure and software delivery services, our dedicated teams architect, implement and manage a bespoke professional services solution for each client, suited to their specific requirements. Our expert consultants become embedded in your existing teams, seamlessly working alongside them to execute strategy.

When to Speak to Us

You need to maintain focus on the successful delivery of solutions and services to your customers but need rapid access to additional resource.
You are going through a period of transformation and need to supplement your existing workforce with specialists.
You are experiencing peaks and troughs of demand and need to cope with them in a more agile manner by drawing on experts as and when you need them.
You don't have the niche skill set required for a specific project and need to draw on an external team to seamlessly integrate into your organisation.
You need to keep control of your service delivery and ensure a consistent approach is applied.
You want to minimise the cost and maximise performance of resources.
You want to retain control of the projects, processes and tools used.
Our Approach to Digital & Technology Professional Services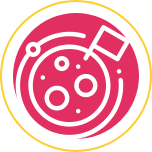 Step 1 –
Discovery & Assessment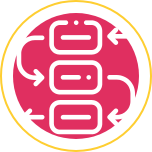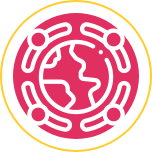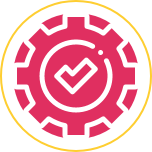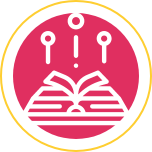 Step 5 –
Knowledge Transfer
"We have worked with NP Group for a number of years for specialist information security recruitment needs on a global basis. NCC Group have utilised a number of innovative recruitment solutions including retained Executive Search, Technology Recruitment campaign days and Technology Professional Services contractor solutions for specialist niche skills. NP Group has always provided a highly focused professional service and an excellent level of understanding of our professional requirements in an extremely candidate driven market."
"From the moment a telecommunications organisation partnered with NP Group exceptional business transformation talent was acquired. Recruiting in challenging locations had its difficulties, but NP Group's global networks proved exceptional. They helped the organisation achieve business transformation plans by successfully making 22 placements over 6 months."
Technology Professional Services Team
Managing Director, Technology Recruitment
Mark Alborough
Mark has been in the industry for over 25 years and currently heads up the Account Management team within NP Group. Along with his in-depth knowledge of the global Infrastructure, Networking & Cloud recruitment sector, he also heads up the delivery of NP Group's cloud & infrastructure professional services offering. These services give IT Managed Service/Professional and Service/IT Vendors access to a pool of technical resources to help deliver client assignments. He has worked with hundreds of organisations, from start-up SMEs, to global companies, to help build out high calibre resource programmes to deliver against companies' strategic planning and demand.
IT jobs Mark typically recruits for
Network Engineer, Cloud Solutions Architect, Security Engineer, Infrastructure Project Manager, Engineer, Technical Security, Pre-Sales Engineer, Architect, Cisco, Arista, VMWare, Juniper, Project Engineer, Python Developer, Product Director, Supply Chain Analytics, Software Engineering, Product Manager, Deep Learning Scientist, Front-end Developer, Product Marketing Manager.
Director, Software Engineering
Sanjay Naik
Sanjay is an experienced recruitment professional working with a multitude of clients. He spends time getting to know his clients and candidates before making any recommendations and works alongside Peter Reed to identify high-impact candidates for his portfolio of clients.
IT jobs Sanjay typically recruits for
Senior Developer, Front End Developer, PHP Developer, ESB Developer, Python Developer, Full Stack Developer, Software Developer, Quant Developer, UI Developer, Consultant Developer.
Account Manager
Hannah Boyle
Hannah manages large accounts across a wide range of Technology recruitment globally, mainly covering contract. Specialising in Cyber Security, Networking & Infrastructure, Hannah also covers areas such as Digital, Software Engineering / Development and Product Management.
Hannah's clients range from Management Consulting & Systems Integrators, Big 4 Consultancy and Advisory firms, Enterprise Technology, Strategy, global blue chip businesses and fast-growing start-ups.
Practice Director, Cloud & Infrastructure
Ed Arkin
Ed is a seasoned recruitment consultant with over 17 years of experience providing permanent and contract resources in the UK and internationally. Ed focuses on delivering into and developing NP Group's Application Development, DevOps, and Cloud & Infrastructure client base. This involves client/candidate relationship management, vendor management, contract negotiation and contributing to the overall growth of the group's contractor base.
IT jobs Ed typically recruits for
Software Developer, FlexPod Consultant, Business Intelligence Manager, Desktop Support, Business Analyst, Infrastructure Manager, Integration Consultant, PHP Developer, Change Manager, Scrum Master, Service Now Administrator, Programme Manager, Project coordinator, Deployment Engineer.